How to Create a Beautiful Senior Ad/Tribute
One of our favorite services that we offer is senior ad design service. Parents, we know how overwhelming it can be when you have a first time senior. Chances are you might not even know what a "senior ad/tribute" is! If you haven't received it already, the school will be sending out information on how to submit a senior ad/tribute to the yearbook. These will be due starting in September and go through the end of the year. Each school is very different, so make sure to look for your school's unique yearbook deadlines.
We provide a full-service experience for our parents when it comes to this confusing process! We will guide you through everything from the photo shoot which will capture updated images of your senior to delivering a professional and beautiful final ad with your personalized message.
Here are some examples of ads that "pop" in the yearbook and how to design an ad that will not only be special for your senior in the yearbook, but something you can print and enjoy.
Consider designing an ad with ONE image and a basic message for ultimate impact.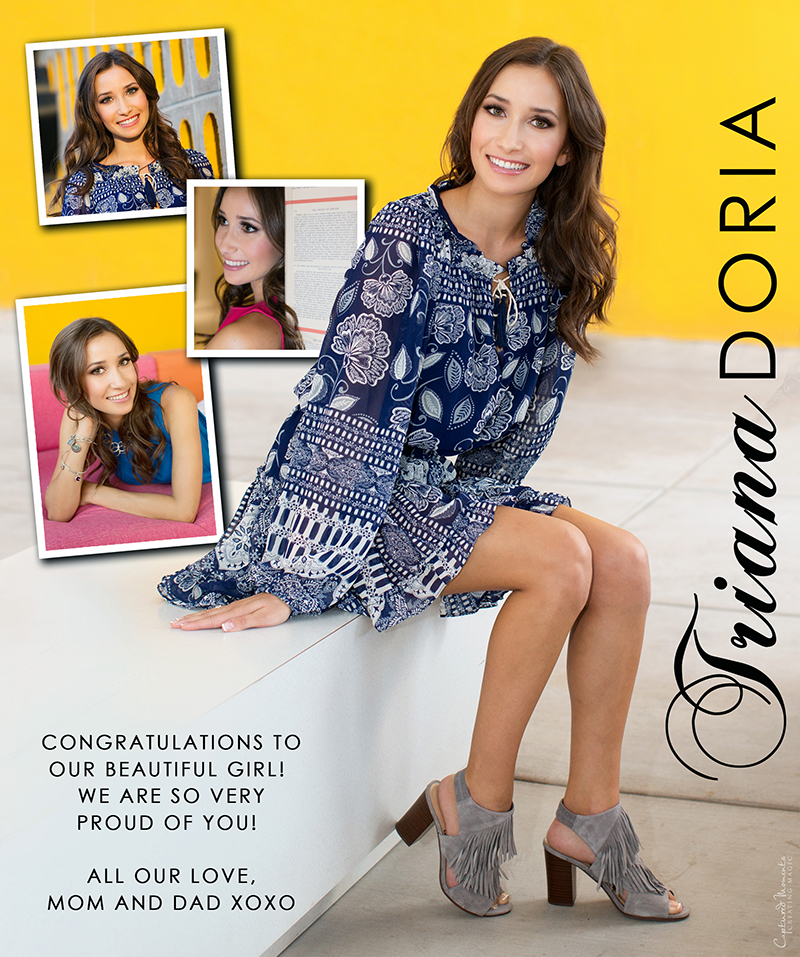 Choose one strong image with smaller images off to the side. Keep message short and sweet too!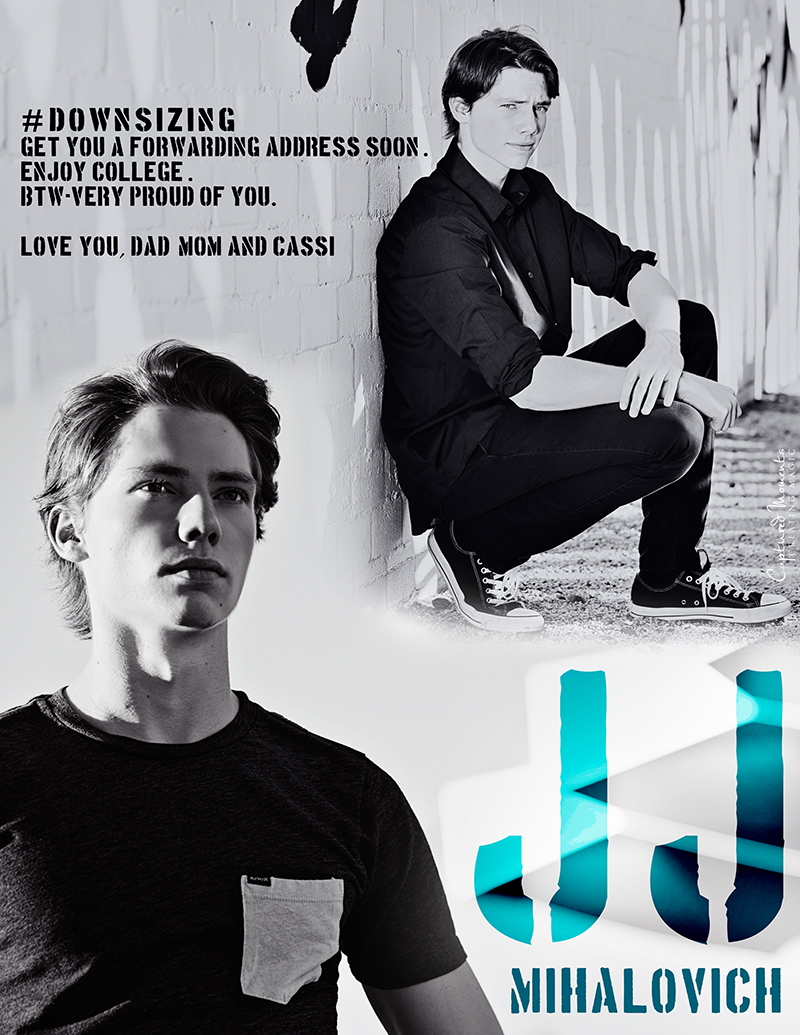 Try an all black and white ad with just a pop of color.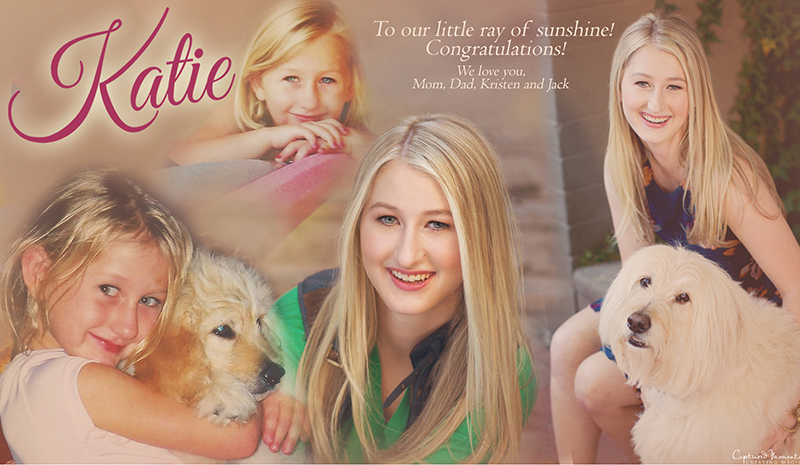 As long as the backgrounds are somewhat similar, you can blend the images together to create a soft, dreamy and nostalgic look.
Choosing images of similar color tones create a unified look when blending old and new images together.
Captured Moments by Rita and Company